Stiff Records to Release Special 7-inch Box Set
Black Friday, the day after American Thanksgiving that's nothing but an orgy of shopping, will feature a number of interesting vinyl release this year. This Stiff box will appeal to anyone who had one of those "If It Ain't Stiff" t-shirts back in the day.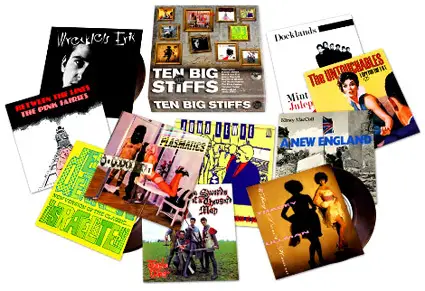 More detail at The Vinyl District.