Still No New Tool Album, But There is This…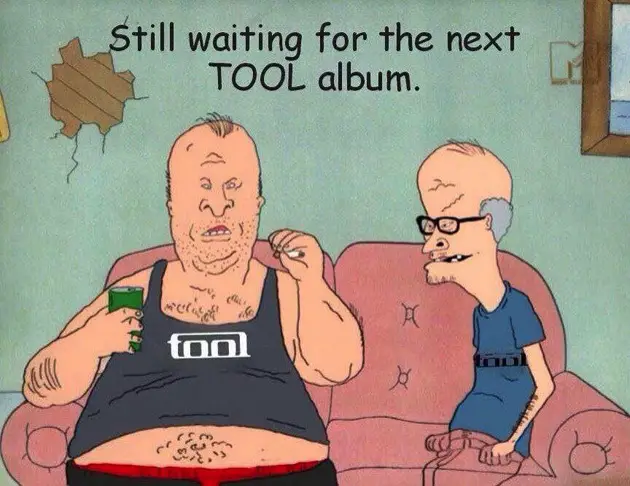 As I write this, it has been 3,411 days since Tool has released a new album. They say they're working on new music, but people say that unicorns exist, too.
The band is still together, of course, except that their output has been restricted to stuff like this.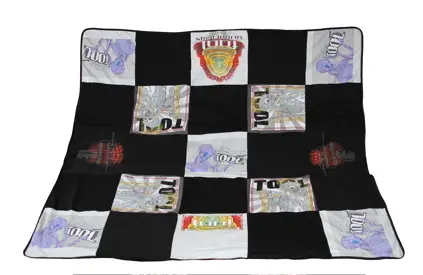 That's right: The newest piece of Tool product is…a blanket. A limited edition blanket, but not exactly what we were hoping for, innit?
I quote from Toolband.com:
NEW LIMITED EDITION TOOL MULTI-PURPOSE BLANKETS
Can I have your full attention please – yes, YOU – checking to see if this is new album news? It's not, but I am certainly excited to announce that MORE TOOL MULTI-PURPOSE BLANKETS have been produced – 3 DIFFERENT ONES in fact – all in VERY LIMITED QUANTITIES!
SPECS: Blanket made from recycled Tool shirts. Hand-sewn to soft, comfortable fleece. Comfortable enough for home use, durable enough for festivals.
Very limited quantity and availability.
– Individually cut-n-sewn in the USA
– Dimensions 75″ X 75″
– Topside 100% cotton shirts and contrast fabric
– Bottomside Fleece
– Polyester thread & polynylon corner folds
– Reinforced double stitching
Remember, if you want one, don't procrastinate! Don't go to the nearest courtesy phone, or wait for a healing thighbone… Don't look for unreal blue butterfly eyes on a lark, or attempt to grasp the physics of an anti-quark. Don't go out to get a Thai noodle salad massage, or look for a doghouse with a two-car garage… TIME IS A WASTING… Why are you still reading this? I'm willing to bet you an undertaker's wart that these new TOOL collectible blankets… go fast!