Still Not Enough Bass in Your Life? The Maybe You Need the Basslet
You probably woke up this morning thinking, "My life would be complete if I had my own personal subwoofer that could come with me everywhere." Well, bunky, you're in luck. Behold the Basslet, the subwoofer that you strap to your wrist.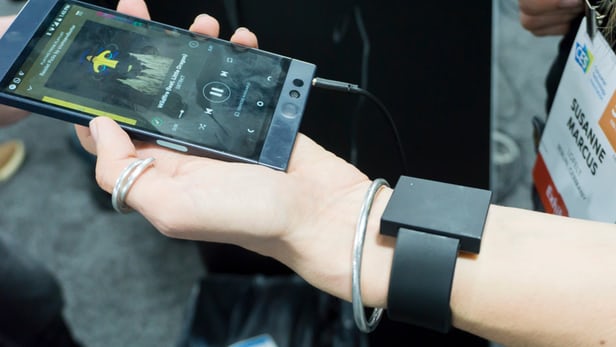 It's simple. Plug in the Basslet between your device and your headphones and less the bass rattle through your bones. The good news is that the rumble is inaudible to other people. Only you know that your flesh is being liquified. How much? Just $200 USD. More at New Atlas.