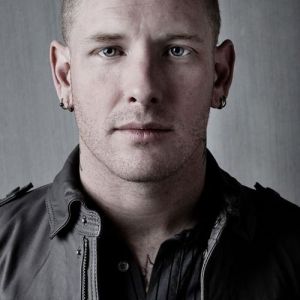 [Looks like Corey Taylor is moving into Rob Zombie's hood. Brent Chittenden reports. – AC]
Last week, we reported on how Corey Taylor is going to be penning the comic book series House of Gold and Bones, a visual adaptation of the new Stone Sour album to be published by Dark Horse Comics.
But apparently Corey has even more in store for the concept album as he would like to do a film version as well.
Once we've toured and we've got the the music out to everyone, the thing I really wanna do is have two movies — Part 1 and Part 2," he said. "With the comic and the story and the music, I think we'll be able to do it. I already know who I wanna talk to about doing it, so we'll see what happens.
You can read the entire story at here.
In terms of the comic book version, Corey is in very good hands. Dark Horse is home to comics like Hellboy, Buffy The Vampire Slayer and The Goon and has made a very good home for musicians turned comic scribes Tom Morello (Orchid) and Gerard Way (Umbrella Academy).
It should also be noted that Dark Horse also has a very well put together film division with movies that include not only the two Hellboy features but The Mask, 30 Days of Night and the Don Rickles documentary, Mr Warmth.