Stone Temple Pilots Fire Scott Weiland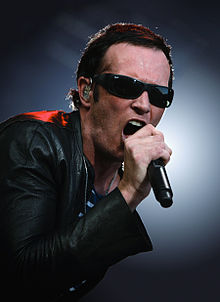 Sacked WeilandNews releases don't get much more terse than this:
Stone Temple Pilots have announced they have officially terminated Scott Weiland.
That's it.  A one-sentence press release.
This kind of surprised me.  It was shocked that up until today, Weiland was still in STP.  Given his spotty track record with the band (and the whole on-again, off-again thing with Velvet Revolver), I had just assumed that the band was done months ago.