Streaming Income Takes Over Income from CDs in the US
If you had any doubt, that streaming was here to stay and the future of music consumption, but it aside. New stats from the States show that the income derived from streaming in 2014 was greater than that of CD sales.  (What this means to individual artists is a whole 'nother discussion.) Full details at Music Business Worldwide.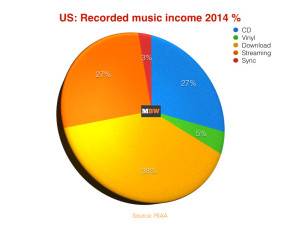 Canada was (and remains) behind the curve for most of the world on streaming. But we're catching up.