A Streaming Music Pillow? Yes Please.
For the music lover in your life, here's a Kickstarter campaign worth backing.
The ZEEQ Smart Pillow seems like a miracle in sleep technology. It's a specially designed pillow that will not only play music while you drift off to dreamland but can incorporate a number of apps to help keep you sleeping soundly all night. ZEEQ will "monitor and react to your snoring, analyze your sleep and intelligently wake you up," according to the Kickstarter page for the pillow. "Unlike any other sleep technology, ZEEQ actually responds to the data it collects."
Ok, maybe that's a little creepy, but anyone who's ever slept next to a snorer, or has woken themselves up with a snort, can appreciate the feature that gently vibrates the pillow when snoring is detected, nudging the sleeper to change positions and make the awful noise go away.
Check out the Kickstarter video:
It should come as no surprise that the pillow and its parent company, REM-Fit, have gone well beyond their original goal of $50,000 to support mass production. As of Wednesday evening, more than $240,000 USD was raised in the effort. The Kickstarter is open until Friday, August 26 at 9 p.m. EST but be warned: Most of the lower-level pledge packages are long sold out.
There are receptors in the pillow that communicate with a smartphone app to monitor sleep patters, control the music and track sleep data. All that information is analyzed and can be used to modify when a person goes to sleep or wakes up, based on their normal behavior.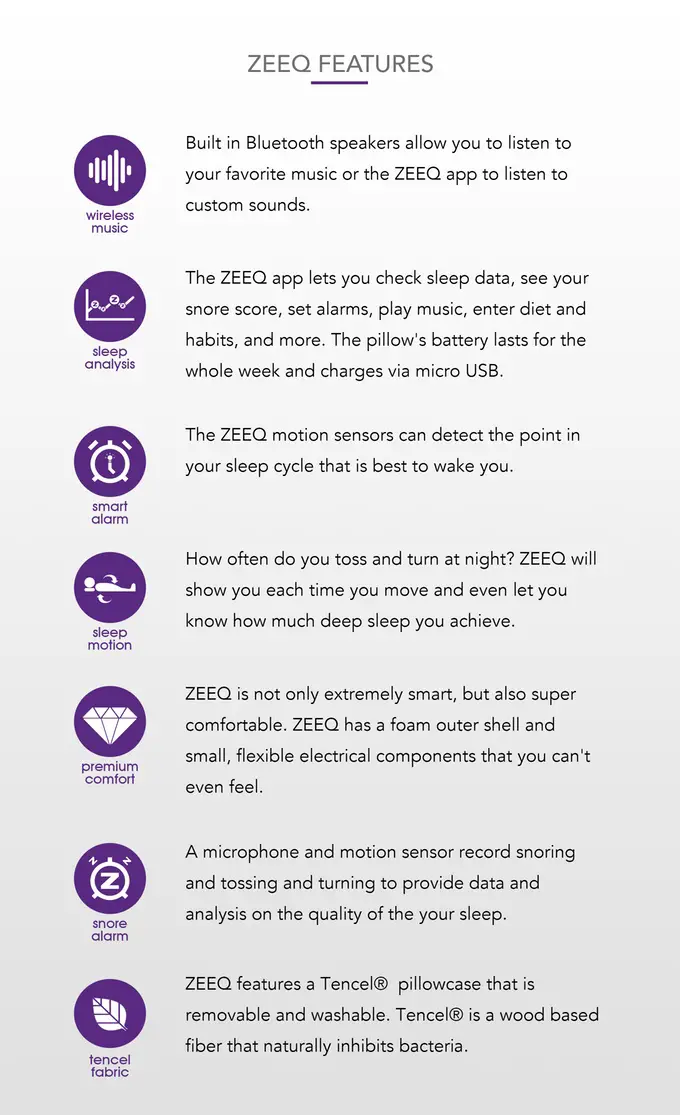 And it's a safer option than sleeping with corded headphones in your ear.