So Which Streaming Services Rule Today?
There are plenty of choices when it comes to signing up for a streaming music service. Music Industry Blog shows where the horserace is today. I had no idea that Amazon Prime Music was so popular.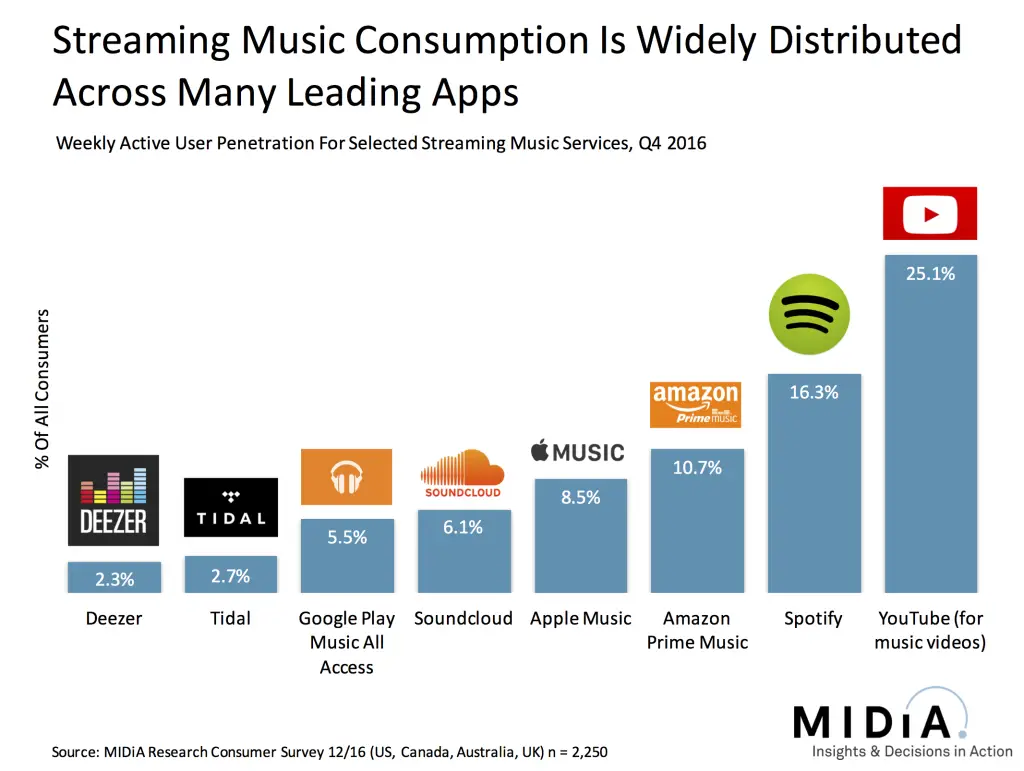 Read the entire The State of Streaming Report here.