Are You into Streaming or Are You Still Downloading?
Digital Music News reports on a survey of 1,113 American consumers on their thoughts about streaming. The headline is that 46% of those in the study say that they're "not that into streaming." Given that it's still early, my headline would have been the opposite: "More than Half of US Consumers Like Streaming."
Here are the results obtained from the question "Agree or disagree: I'm more likely to download content than to stream content."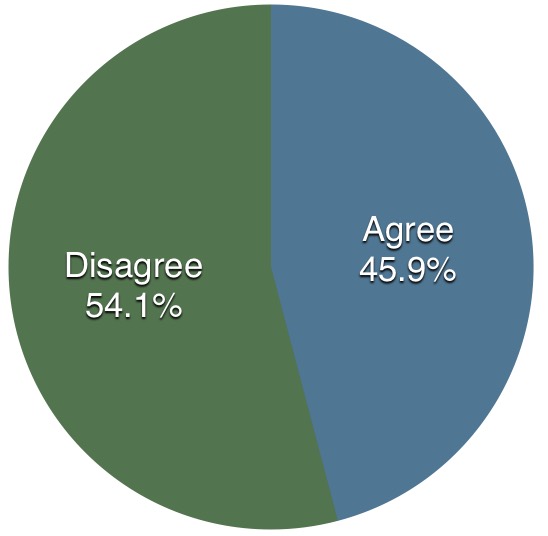 Here's a bit of the report:
Sounds like a simple transition, but numerous research reports continue to point to deeply-entrenched download and piracy levels, even increasing levels.  Limelight, whose study is focused on downloading overall, found that music remains incredibly popular on piracy channels.
Depending on how you look at the data, this is a greater problem for Hollywood and the television industry, with the most active media consumers more likely to be pulling movies and shows than songs.  According to Limelight, 16.88 percent of Americans are downloading video content on a daily basis, with 14.46% reporting the same on music.
You can read the entire story here. On a related note, it's said that 90 million people are paying for music streams.
I thought this would be a good time to conduct a Facebook survey using the same question.