Study: People Between 15 and 19 Don't See Much Need in Owning Music
Well, this is worrisome.
Since the dawn of rock'n'roll, young people have been the economic engine of the business. A substantial–VERY substantial–portion of disposible income when to acquiring music: records, tapes, CDs and then digital downloads. It became a badge of honour to brag about how many albums/CDs/tapes you owned or how many terabytes of music files you had on your electronic devices. It was all about possession.
Today's kids? Not so much. The generation raises on always-on broadband Internet doesn't see the point. "If I can access any song I want, anytime I want it from wherever I am, why do I need to clutter up my life with physical stuff?"
The latest study points to US data where 15-19 year-olds say they'd much rather stream what they need than own anything.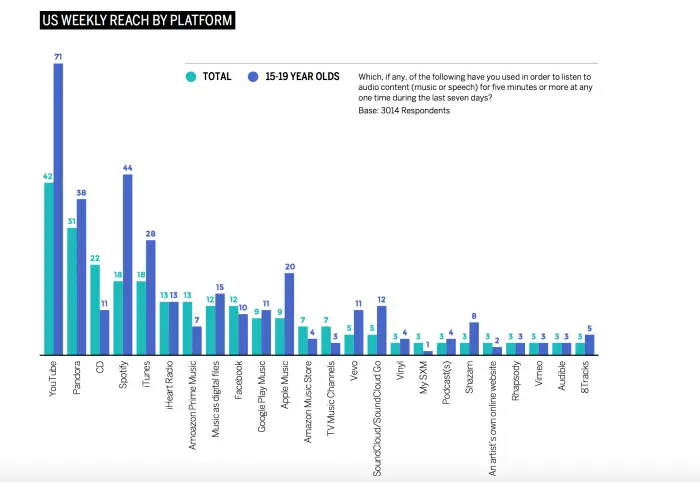 generat
If I'm in the business of selling music, I'm not feeling very well right now. Read more at Digital Music News.