Super-Cool Ancient Music Device
A hundred or so years ago before the notion of listening to recorded music in the home became common, people had to generate their own musical entertainment. Usually a piano or a guitar would do just fine. But some people insisted on overkill, like this 4,000 pound music machine that was 12 feet wide, 12 feet long and 5 feet thick.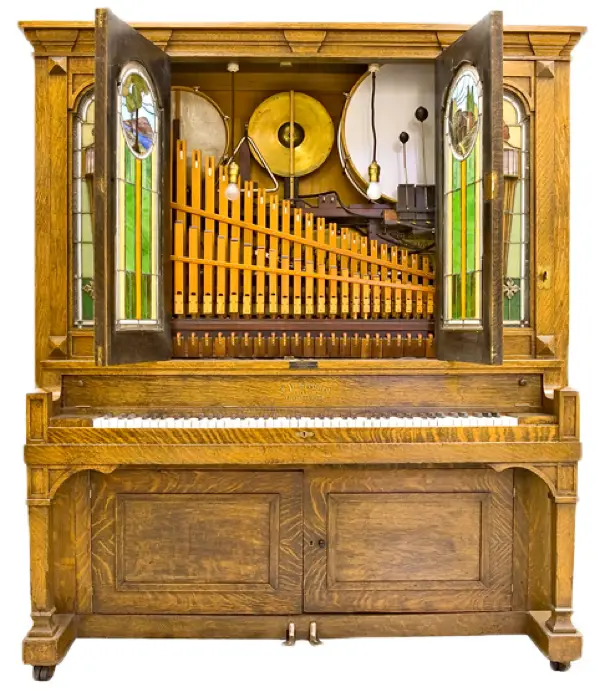 Read all about this contraption at Boing Boing.