The Supertramp/Breakfast in America 9/11 Consipracy
Take a close look at the artwork for Supertramp's 1979 album, Breakfast in America.  What do you see? If you don't see a blatant hint of the coming 9/11 tragedy, you're blind, ignorant or indenial.
Or at least that's what some conspiracists will have you believe.  Let me explain.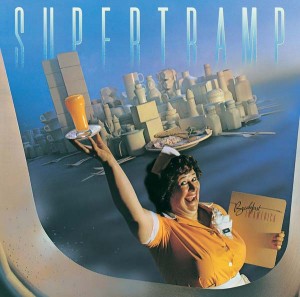 Item 1:  The view is of the NYC skyline from an airplane window. The plan appears to be banking towards the Twin Towers.
Item 2:  The attacks happened in the morning–i.e. served with breakfast.
Item 3:  Notice how the glass of orange juice is obscuring one of the towers. Doesn't that look like it could represent a fireball?
Item 4:  If you reverse the image of the artwork, what do the reversed "U" and "P" in "SUPERTRAMP" become?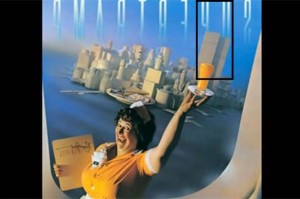 Lest you think it's me coming up with this bullshit, let me refer you to the source via The Daily Mirror.