Surprise DeadMau5 Show in Toronto Tonight Courtesy of Microsoft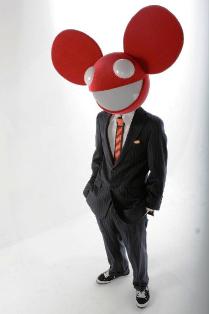 Microsoft actually started plugging tablets more than a decade ago but the software and hardware just wasn't up to the task. It took Apple to kickstart the tablet market with the iPad. Microsoft went from being ahead of its time to being behind the curve.
But I've had a chance to play with a Microsoft Surface tablet–I'm currently involved in a projec that uses them as demonstration devices–so I can honestly say that it's pretty good. And it's substantially cheaper than an iPad. The company just needs to get the word out on the thing.
That's the thinking behind a blitz across Toronto today. Street teams have been dispatched to show off the Surface–and to give out tickets to a special surprise show by DeadMau5 at the Kool Haus tonight.
(DeadMau5 likes doing tech-related gigs like this. Did you see what he did with Nokia in London?)
Tickets will be available at Kool Haus (132 Queens Quay East) immediately before the gig. Doors open at 7pm.