Survey says Canadians are worried about the future of live music in this country
Music Canada, the organization that represents the interests of this country's recorded music industry, recently conducted a survey on how musicians and fans have been weathering the COVID-19 pandemic. The results are now in.
85% of us believe that the pandemic is going to have a negative impact on Canadian arts and culture.
We realize that live gigs and music festivals have been impacted so severely that government support will be needed in the recovery.
Half of us think that our favourite live music venue will shut down forever because of the pandemic.
We understand that if venues and festivals disappear, many thousands of jobs will also disappear. The result will be that less Canadian music will be created.
However, on the positive side, if venues and festivals can get through the pandemic, most of us plan to return to seeing live music as soon as possible.
Let's look at a few graphics.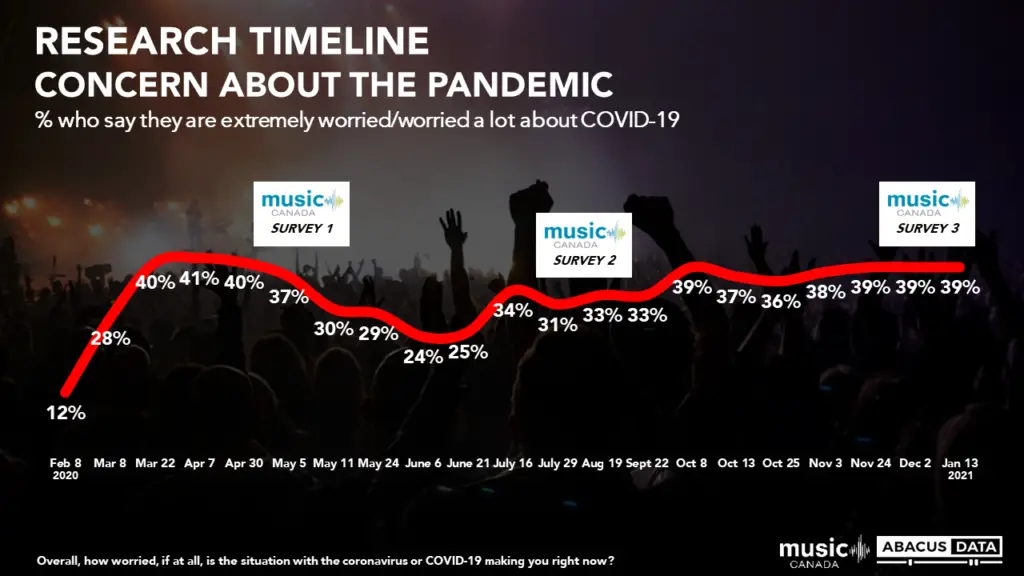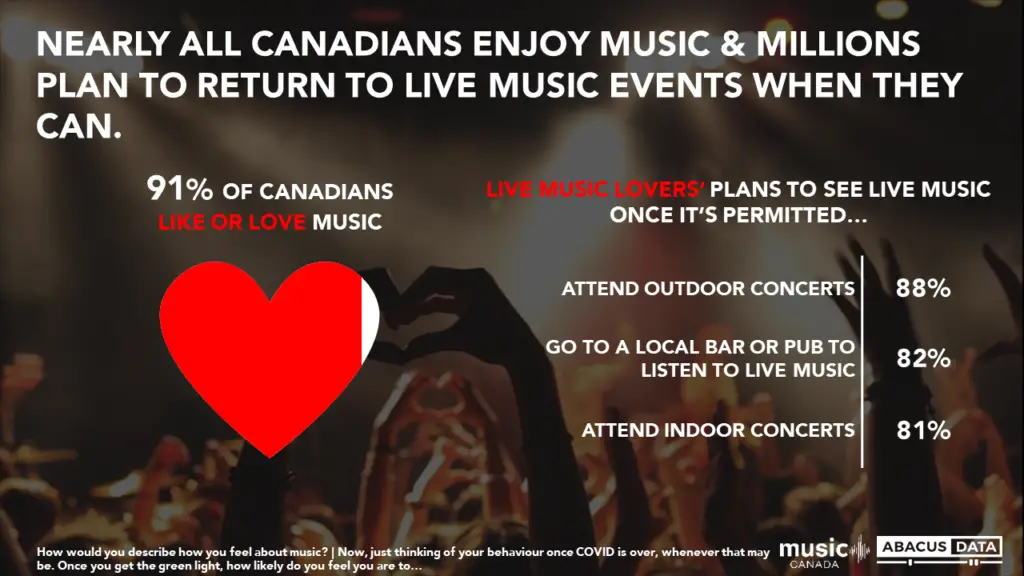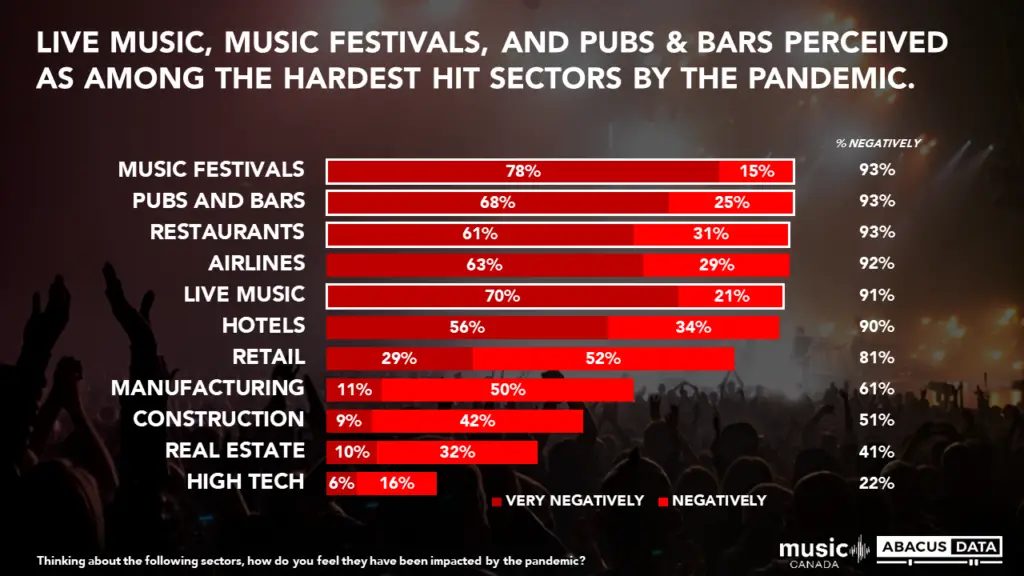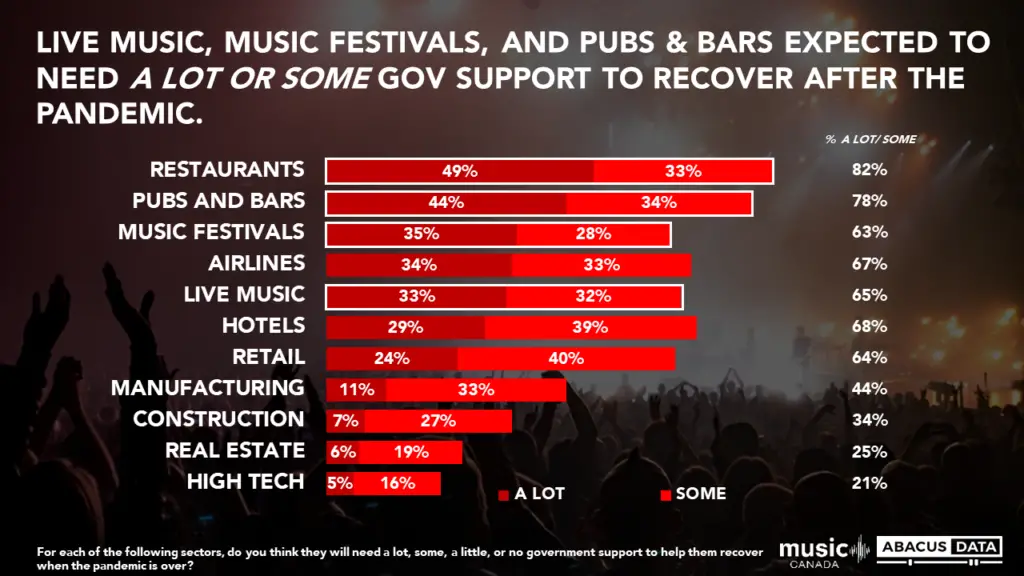 You can read the full study results here.