Take a deep dive into the 40th-anniversary box set for Rush's Permanent Waves
Here's the story one more time.
Back in January 1980, my high school buddies came to my house across the street to have lunch and listen to the new Rush album, Permanent Waves. As everyone munched on ham sandwiches, the record blared out of my basement bedroom. At some point, I started looking through the liner notes and noticed a footnote to the song on side one, track one. It read "Inspired by The Spirit of Radio, alive and well in Toronto (so far)."
"Cool!" I thought. "My favourite band wrote a song about a radio station." As I'd already started thinking about a career in radio, I thought about how cool it would be to work at that station one day. Six-and-a-half years later, I took at job as CFNY-FM's all-night person. And I've been with the station pretty much ever since.
So you can see why this particular Rush reissue–out today–is near and dear to my heart.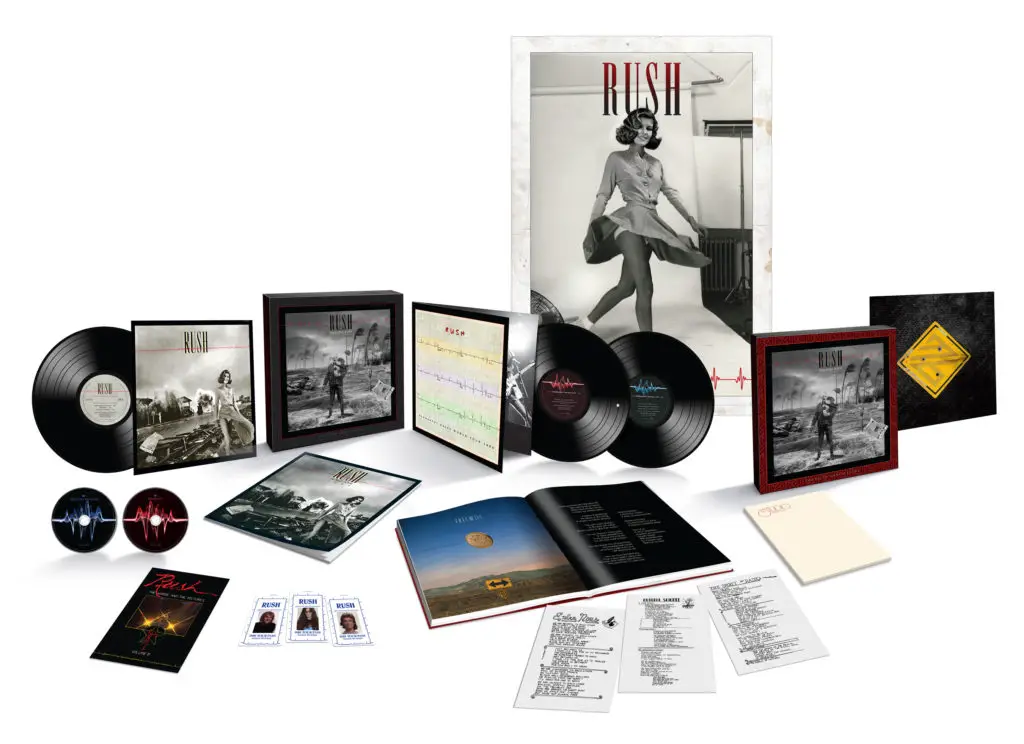 The package includes two CDs (featuring many, many live tracks), three 180-gram audiophile black vinyl LPs, a series of other bits of swag, and most intriguingly, a 40-page hardcover book filled with new artwork from album designer Hugh Syme and an in-depth 14,000-word essay on everything to do with the album. It's a must-have for Rush fans.
Here's part of that essay that deals with "The Spirit of Radio."
[Former program director David Marsden says]: "Well, (band manager) Ray Danniels called me one day. He told me, `We've got a new song called "The Spirit Of Radio" that was inspired by your station. But, we know if we identify CFNY as the source of the inspiration of the song, well…no other station will play it! So, we can't put the call letters on the album.' I wasn't going to argue with Ray. Ray and I knew each other very well by that point. So all of us at CFNY decided we would not play heavy into the "Spirit Of Radio" thing, because then other stations wouldn't play it. So, we backed away from publicizing ourselves and our affiliation with that song out of respect for Ray, and out of respect for the band. Although, if you look carefully on the vinyl album, close to the album's sticker label, the numbers `1021' are etched onto the groove. Ya' know, "102.1", where CFNY was located on the dial. So, in a way, CFNY is directly identified."
Another note: The official catalogue number is Anthem 1021.
And there's a new music video for the song. Here's a teaser.