Tampon Creators Offer Its Customers an Apology in Song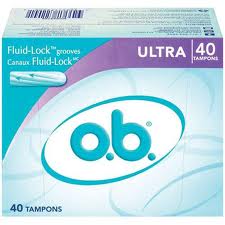 The creators of o.b. Ultra tampons feel some serious shame. They're really, really, really sorry you ladies have been having such a tough time finding a box. That's because they were discontinued last August.
Pardon my ignorance and insensitivity, but I had no idea that the removal of a specific product from the feminine hygiene section could create such, um, hysteria. Fans–I can't think of another word to use–have been scouring eBay and paying up to $100 a box in a frenzy reminiscent of Seinfeld's Elaine hoarding contraceptive sponges.
The manufacturers of o.b. Ultra want to apologize. Great! That's just good business. But it's the method of apology that has some people a little creeped out. Click here if you dare.
I mean, everyone wants to be seranaded at some point in their life. Few people imagine that it would come in a form like this.