Taylor Hawkins' widow makes her first statement since he died
When Taylor Hawkins died, he left behind his wife, Alison, and a couple of kids. She's been understandably silent since March 25 but has just released a statement.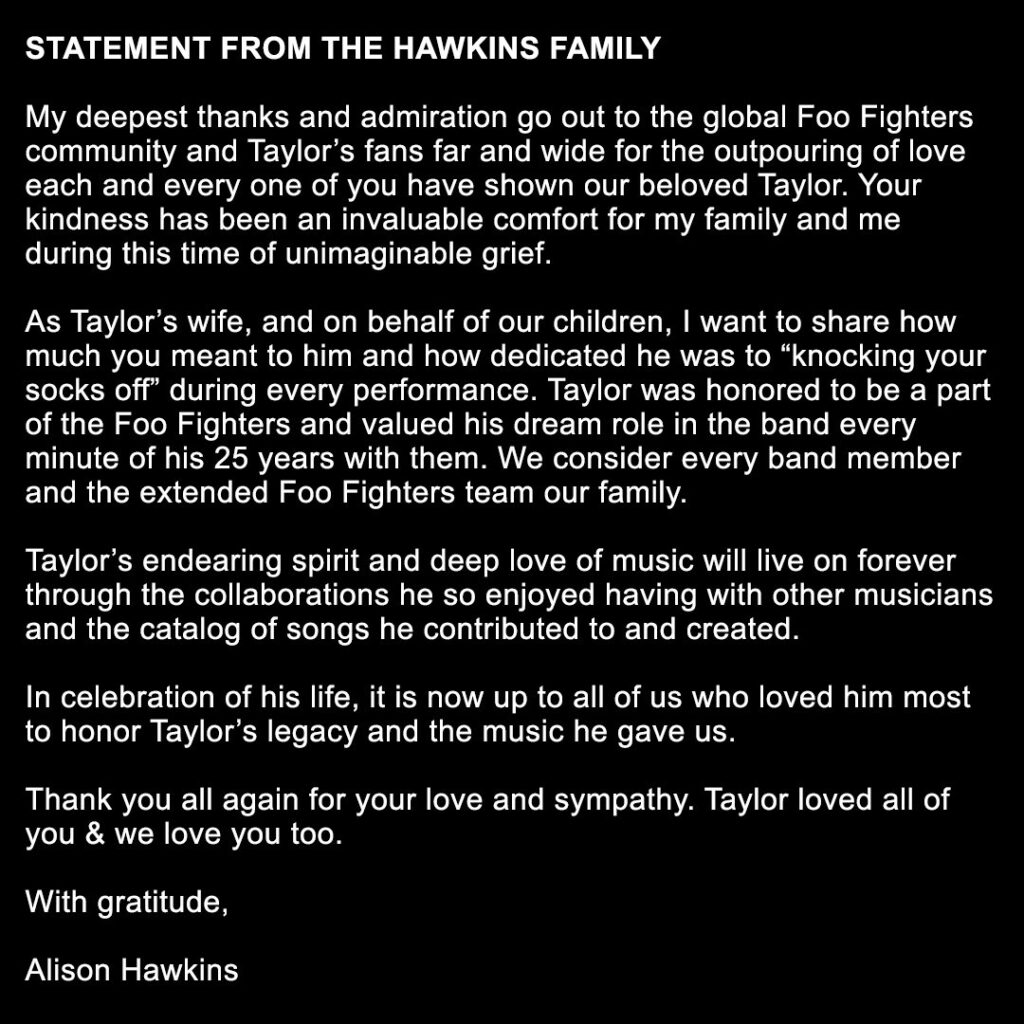 The comments on the original Facebook page are very touching. She's no doubt heavily involved in the two tribute concerts planned by the Foo Fighters this September.