Taylor Swift is a Lizard and Other Conspiracy Theories
Although you've probably had more than your fill of Taylor Swift coverage over the past few days, I'd be neglecting my duties if I didn't bring an important theory to your attention: That Tay-Tay is not human. In fact, she's confessed to being one of David Icke's shapeshifting lizard beings.
What's that, you say? You missed this memo? Please, sheeple. The evidence is right there in front of you. From Wired:
THEORY: TAYLOR SWIFT GAVE BIRTH TO A REPTILIAN, OR AT LEAST WORSHIPS THEM.
Exhibit A: The reptile tail.
On August 21, 2017, Taylor Swift posted this short clip on Twitter:
— Taylor Swift (@taylorswift13) August 21, 2017
Most people assumed it was merely marketing—but one clear-eyed Redditor saw it as possible confirmation of a months-long hunch that Swift "gave birth to a reptilian baby."
Exhibit B: The teaser video reveals her reptilian god.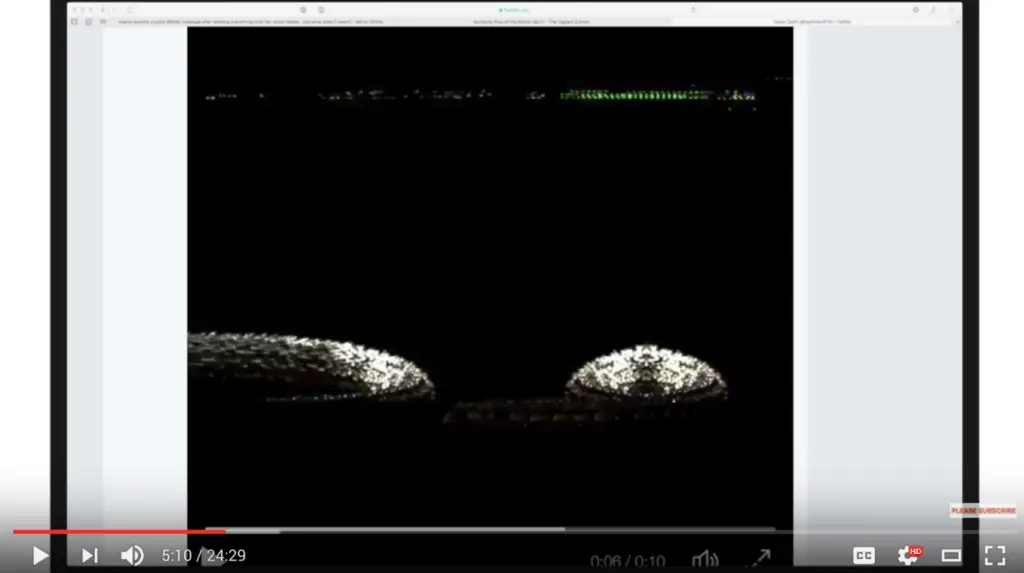 As diligent internet sleuth Truthneversleeps discovered, if you pause one of Taylor Swift's snake videos at just the right moment, you'll see that the snake has been split in two. Now, the skeptics among us might ask, But isn't the rest of the snake just in the shadows? To which the answer is, of course, no, you naive fool. Because while the serpent's tail on the left is just that, what we saw on the right is, in fact, a daemon. "Because this is who she worships," says Truthneversleeps. "No denying it."
You can go down the Wired rat hole here–or you can watch this video.