Taylor Swift Prevails in DJ Groping Countersuit. She Wins $1. Yes, $1.
Taylor Swift won her case against former morning DJ David Mueller, saying that he "assaulted" and "battered" her during a pre-concert meet-and-greet in 2013. She claimed all along that he groped her when this photo was taken (Via TMZ, obviously).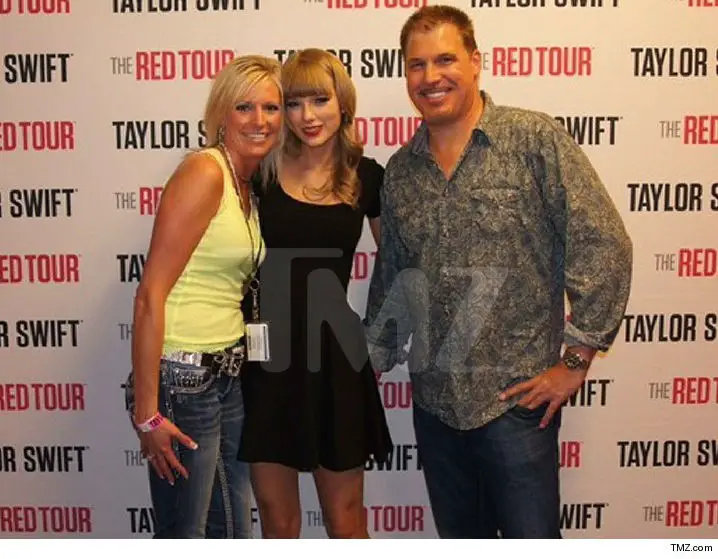 He said he thought he was grabbing a rib. Doesn't look like it, does it? Tay Tay was unequivocal, saying"reached under my skirt and grabbed my ass."
The jury of six women and two men didn't buy it, rendering a verdict in about four hours. The jury also found that no one in Swift's camp–including her mother–didn't have anything to do with Mueller losing his job at KYGO, his Denver radio station.
Mueller first sued Swift for $257,000 over the loss of his job. That was thrown out after some specious testimony from Mueller. Swift's countersuit for $1 was obviously symbolic and based on the principle of the matter.
This dude gives all radio people a bad name. More on the story here.