Teaser Trailer for Kill Your Friends, One of the Best Music Novels Ever Written
If you haven't read John Niven's Kill Your Friends, stop what you're doing, click on the image below and order it. Now.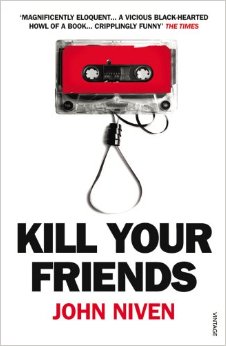 I've probably read every single novel set in the music industry and this ranks as one of the all-time best. It tells the story of Steven Stelfox, a drug-fuelled A&R dude for an English label during the height of Britpop. The man isn't troubled by such things as morals or the need to do the right thing. Hilarity (very dark hilarity) ensues. It's pretty f*ckin' twisted.
Kill Your Friends is finally being made into a movie with Niven on board to help with the script. Here's a teaser.