In terms of stuff, musicians will put their name on a number of things. Look at Kiss for example. But hot sauce seems to be a more personal thing. Musicians seem to really get into the sauces creation and for those who endorse or make the stuff, there is a sense of pride involved. Here's a list of ten musician based hot sauces. Feel free to print this list out as a score card.
Joe Perry – Boneyard Brew
Perry actually has a line of sauces beyond the hot sauce (which is apparently of a thicker variety) which includes a bbq sauce and spicy mango sauce. Great name too, just invokes images of burning tongues.
Patti LaBelle – Lady Marmalade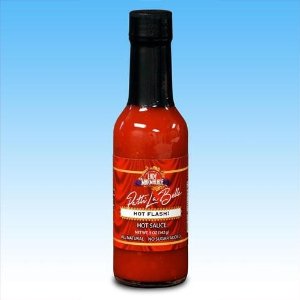 Don't let the name fool you, the R&B legend has stamped her approval on this line of four hot sauces including one called "Hot Flash".
Michael Anthony – Mad Anthony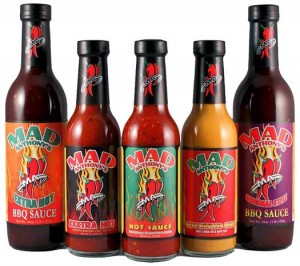 I have yet to try some but after Sammy Hagar's run with tequila, I will give anything from any member of Van Halen's camp a shot. And this guy hopefully knows what he's doing as he has a tattoo inspired by one of his favourite hot sauces.
Zakk Wylde – Berzerker
So the hottest flavour in the Berzerker line is called "Shot to Hell" and comes with a little skull keychain.  The company that makes it also happens to have something called "Blair's Death Sauce".  I can already feel my insides melting.
Johnny Winter – Screamin' Demon
Hot sauce is a staple of the band's diet on the road so Johnny got his own brand. Screamin Demon is meant for tacos, pizza and eggs, your traditional touring band diet.
Doyle Wolfgang Von Frankenstein – Made in Hell
Naturally this sauce from the former Misfit's guitarist comes from a company called Haunted Hot Sauce but the most surprising thing isn't that it has a bit of a basil flavour to it, it's that they managed to fit Doyle's name on the bottle.
Lynyrd Skynyrd – Hot Sauce
I would like to think this is hot as a number of the members of this band have survived a plane crash and this would be a small way of living on that edge… but I could be wrong.
Chris Caffery – High River Sauces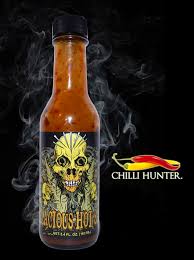 The guitarist for Trans Siberian Orchestra formed his own company to make a hot sauce up to his standards. And it's worked out rather well as they've won a number of Hot Pepper awards (the Grammys of hot sauce).
Dexter Holland (The Offspring) – Gringo Bandito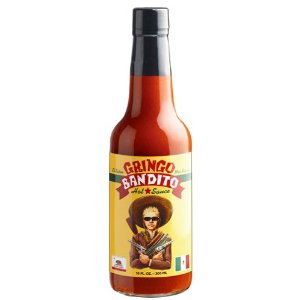 Featuring Dexter dressed as Mexican bandito on the label, he started making this sauce as a Christmas gift and it has now turned into a pretty successful enterprise with him. Because Dexter didn't have enough to do with The Offspring, being a licensed pilot, earning a doctorate in molecular biology, collecting stamps and being a dad.
Bumblefoot – BumbleF**ked XXX (and 5 others)
Bumblefoot (current guitarist with Guns n Roses) currently has six hot sauces to his name but for those who love hot sauce but hate their intestines, he has Abnormal, a curry flavoured sauce made with ghost chillies and BumbleF**ked XXX which is "meant for pain junkies".
After typing this list out, I really want wings. Did we miss any? feel free to post your favourite celebrity hot sauce in the comments.