Ten–TEN!–Members of Mexican Band Killed in a Car Crash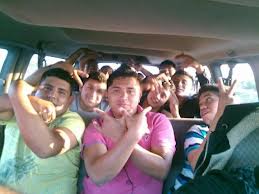 Sometime Saturday morning in northern Mexico, the driver of a vehicle carrying the members of a band called La Reyna de Monterrey dozed off along the highway between Nuevo Laredo and Monterrey. The vehicle then hit the side of a truck, bounced over into the oncoming lane and then crashed head-on into a tractor-trailer.
Ten members of the band were killed and five others were injured in the accident. Find the full story here.