That David Bowie original painting has a new owner. And the price was…
To review: Someone found an original David Bowie painting in a landfill in South River, Ontario. From there, it ended up in a thrift shop where it was bought for five dollars. After being authenticated as the real deal–a work known as DHEAD XLVI, painted in c.1997 and one of 45 known such works–it went up for auction with a guide price of $9,000-12,000 Canadian.
The auction ended at 2:15 pm Thursday, June 24. The final selling price? A mere $108,120. A nice ROI, huh?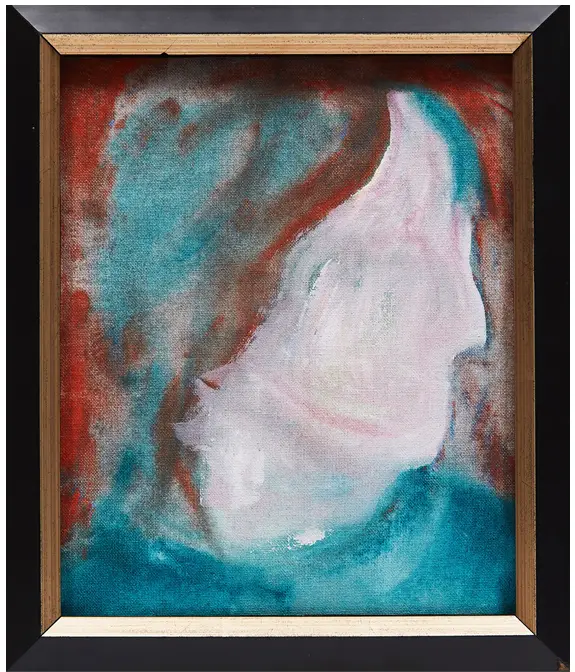 This is a new world record for a David Bowie original painting. The last time such a thing went up for sale was in 2016 when a work sold for $39,000. This auction drew nearly 50 bids from across Canada and from as far away as Australia.
The journey this painting took from Bowie's hand to the landfill is still a mystery. In 1997, Bowie was living in New York City, so it wouldn't be crazy to assume that's where he painted it. But if you flip it over, you'll see that it was framed at a shop in Finsbury Park, London. From there, the trail between the John Jones Art Centre and the South River, Ontario, landfill goes cold.