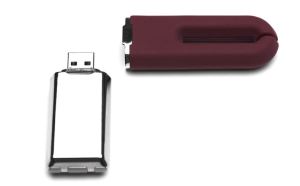 This really isn't about music, but it could be. Stay with me on this.
The Duet is a vibrator. Yes, a sex toy. Its designers hope that it will do for vibrators what the iPod did for personal music devices. In other words, they hope that everyone will want to have one.
Priced at $149, it charges via a USB port. And since it's already plugged into a computer, why not give it some flash memory? For $189, you can buy a gold-plated model with 8GB of storage. Spend $349 and you'll get 16GB of memory.
Storage for…what? Well, anything, really–including extra music for those erotic encounters. And did I mention that it can also be controlled remotely?