The 40th Anniversary of a Great Moment in Rock Star Behaviour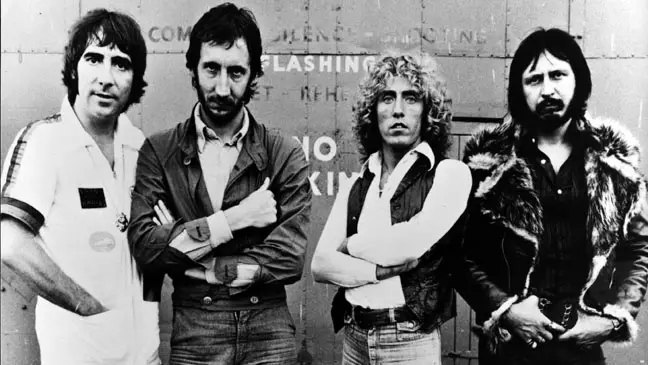 On December 2, 1973, the who pulled into Montreal on their Quadrophenia tour. Things weren't going as well as expected with crowd reactions not being what they were for Tommy plus there were constant technical issues with the complex backing tapes. Things were pretty tense amongst the band and crew. Something had to give.
The band checked into the Bonaventure Hotel for a show at the Forum on December 2, 1973. Once the gig was over, the drinking began at a meet-and-greet for industry types and fans. Once that was over, the band decided to have a real party.
Keith Moon removied a painting from its frame and squirted mustard and ketchup on the wall before putting the frame back into place. He thought this was hysterically funny–as did the other members of the entourage who rproceeded to do the same thing. A marble coffee table was used to knock a hole in a wall before the table was tossed through a window into a swimming pool thirteen stories down. A TV soon followed.
In the end, most of the band (save for Roger Daltrey, who went to bed early) and a chunk of the crew and entourage were arrested and spent the night in jail.
Before leaving with the mounties, Moon dressed in a silk smoking jacket and grabbed a silver train and a bottle champagne. As he was being booked, he told the person behind the desk "I believe I booked a suite." Once fingerprinted, he marched into the cell area followed by roadie Dougal Butler, who carried the champagne on the tray.
It was only after the concert promoter showed up with $6,000 in cash the following afternoon that the band was sprung. They almost didn't make that night's gig in Boston.
Bassist John Entwhistle later wrong a song called "Cell Number Seven" about the night.