The 50 Most Influential Indie Rock Bands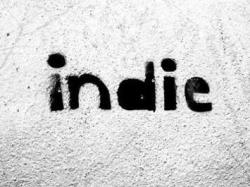 Like we do at this site, PigeonsandPlanes likes to make lists. They've just published what they consider to be the 50 most influential indie rock bands of all time. Unfortunately, it's a bloody slideshow that can move rather slowly, so I've skipped ahead and grabbed the top 10.
10. Guided By Voices: Robert Pollard is one of the most prolific songwriters ever. Good pick.
9. REM: Let's not forget that REM started as an indie act in IRS Records before moving to Warner in 1988. Now they're back to being indie.
8. Talking Heads: They did their best work on Sire, Seymour Stein's label that was later purchased by Warner.
7. Pixies: No debate here. Personally, though, I would have ranked them higher.
6. The Kinks: Yes, they were eventually signed to a major, but their most influential work in the 60s was Pye, which was very indie.
5. Nirvana: We're talking about the Sub Pop years, obviously. Still, this is a bit of a cheat given that Nevermind was on a major.
4. Pavement: Yup.
3. Joy Division: Factory Records. 'Nuff said.
2. Smiths: The band pretty much invented modern indie during their time with Rough Trade.
1. Sonic Youth: If this were a UK list, they'd be further down. But if we're talking US indie culture, it's hard to quibble.