The 90s Revival Has Arrived. What Should Come Back? What Shouldn't?
Frankly, if you listen to modern rock radio, you'd think that the 90s were still with us, what with the endless repetition of grunge bands. How long can they keep going to that well?
Maybe a little longer since it appears that we've entered our Retro 90s years.
Examples:
1. The Retro 90s Music Cruise
2. Once of the hottest toys this past Christmas?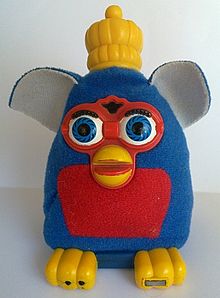 3. A New Kids on the Black/Boyz II Men/98 Degrees arena tour?
And there's much more to this as outlined in this article by the New York Daily News. Good thing? Bad thing?
Question 1: What would you like to see resurrected?
Question 2: What from the 90s should stay ddead and buried?