The 99 Problems Faced by the Music Industry Heading into 2013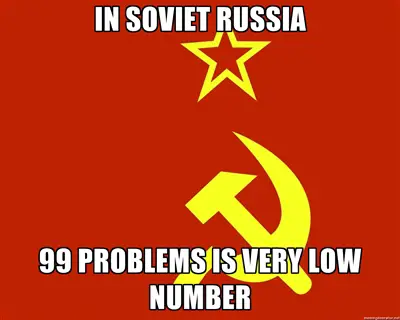 This comes courtesy of Digital Music News. The list starts off like this:
1. Overall recording sales continue to decline, pretty much every year.
2. Digital formats continue to grow, but not enough to overcome broader declines in physical CDs.
3. Vinyl continues to grow, but remains a tiny niche compared to broader album, download and streaming sales.
4. Streaming continues to grow, but potentially at the expense of more lucrative downloads.
5. A-la-carte downloads continue to grow, though the broader impact on CDs has been disastrous.
6. Post-album, labels have failed to establish a lucrative, reliable bundle to monetize their recordings.
7. Most consumers now attribute very little value to the recording itself, and most consumption (through YouTube, ad-supported piracy, or BitTorrent) is at little-to-zero cost.
8. A generally lukewarm and uncertain economic climate only adds to consumer resistance against paying for music.
9. Important artists that were largely developed by major label investment frequently leave the major label system. In the case of Metallica, they continue to enjoy substantial profits after these deals are over. Or, in the case of Amanda Palmer, catapult to much higher success.
10. Other times, artists refuse to deliver new material to their labels, even under contract. Or, they demand a contract renegotiation once successful.
11. Labels, which create and develop the content, often have little control over its subsequent distribution. For example, labels will often pay (in one form or another) for traditional radio play, while radio station conglomerates reap the advertising benefits and pay nothing in recording royalties. They also determine when to add or drop these songs.
12. Traditional record stores have largely imploded, with holdouts like Amoeba now relics of an earlier era. And for the chains that have held on, the picture is grim: HMV, for example, is soiled in bad debt and bait for vulture investors like Apollo Global Management.
13. So-called 'big box' retailers like Walmart often have strikingly-small music collections, often with heavily-discounted discs (ie, $5). This compounds the downward spiral on CDs by lowering availability, even though older demographics are often still receptive to the format.
14. Major labels never quite pivoted, forcing extremely uncomfortable mergers, continued losses, and an aversion to signing risky bands or trends. That includes the recent acquisition of EMI by Universal Music Group, which featured heavy concessions and ultimately, a very questionable valuation.
15. Most artists, understandably, have very little trust in major labels. And oftentimes, outright anger for them. All of which makes it difficult for labels to rally artists around their goals and agendas, or engage in collaborative, experimental, or more flexible deal structures.
To keep reading, click here.