The annual Sgt. Pepper-like homage to those who died this year is out.
Back in 2016, the year when we saw so many deaths of high-profile entertainers (Bowie, Prince, et al), British artist Chris Barker has created a memorial to those who died in a Sgt. Pepper-type tribute. He's done the same thing every year since. The 2020 edition is now out.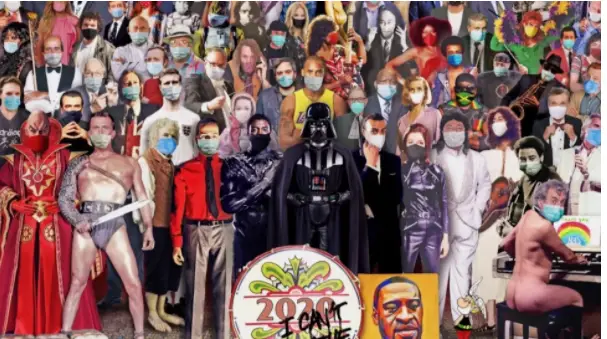 Among the musicians in this year's painting are Neil Peart, Eddie Van Halen, Spencer Davis, Little Richard, Florian Schneider of Kraftwerk, and Fleetwood Mac guitarist Peter Green. Then there's George Floyd, Monty Python's Terry Jones, Diego Maradona, and Darth Vader (actor David Prowse). He tweeted out this helpful chart.
#sgtpepper2020 pic.twitter.com/tNwOTmV6CW

— christhebarker (@christhebarker) December 2, 2020
You can read more from Chris here. Billboard also has this story.