The App That Makes You an MC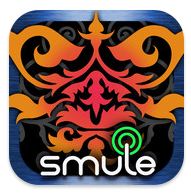 AutoRap is a new app for iOS and Android that promises to turn anyone into a credible rapper. I quote from the iTunes store:
YO. This is AutoRap. It turns speech into rap and corrects bad rapping.

With Smule's [the developer] proprietary "rappification" technology, AutoRap maps the syllables of your speech to any beat, creating a unique rap over time.

As the lyrical master, Jay-Z says, "This is the death of Auto-Tune, moment of silence."
The thing is free, too.