The Average US Musician Makes Almost $5,500 Less Than the Average American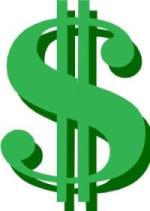 A survey of about 5,000 US musicians turned up a troubling fact: they make less that the average Joe. Quite a bit less, too.
The average gross 12-month income for a music professional was $55,561. Deduct taxes and other non-negotiable expenses and you come up with a net of #34,466. The average non-musician nets $39,945.
Full details at Hypebot. Tell me again how it's fair to download music for free?