The Beastie Boys have a 20-foot male member in storage
Previews for the upcoming Beastie Boys memoir, Beastie Boys Book (due October 30) have begun, which means Mike D and Ad-Rock are leaking tidbits to gin up interesting. This little story caught my attention.
The release of "(You Gotta) Fight for Your Right (to Party)" was released as a single from Licensed to Ill, it immediately branded the band as a bunch of goofy frat boys. Being young and stupid (their self-assessment, not my judgement), they decided to commission a special prop for their first tour.
Someone–and no one will fess up to who it was–came up with the idea of building 20-foot hydraulic penis that could pop up when they launched into "Party." From the NY Post:
"Seemed funny at the time … [But] you gotta really think before you say or do some dumb s–t," Horovitz writes of the decision to have the prop created. "Think about the people you care about most. Will they be embarrassed for you, and of you? Yes . . . And you'll end up paying thirty years' worth of storage locker fees in New Jersey for a 5-foot-by-5-foot dick in a box."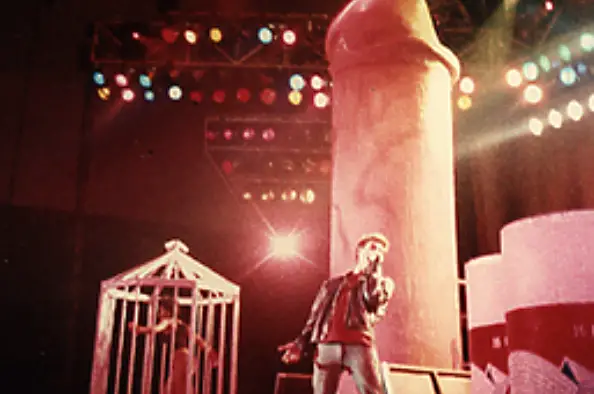 Read more here.
(Meanwhile, let's see if Google Adsense flags anything this story as "inappropriate content." That's why I didn't put "penis" in the headline. Google is weird about this sort of thing.)