The Best Free Albums of 2011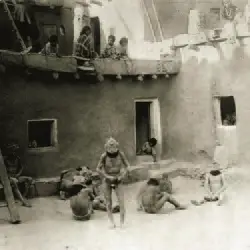 Kurdaitcha by SF's Mamaleek – and it's free!Giving away music is still a loss leader but it's also good business.  It's like a calling card, a way to build your name, get people to come to your gigs, sell t-shirts and perhaps get some licensing deals.  In other words, you don't need to sell albums the old fashioned way to make ends meet.
Free music has become the norm in just about every marketing campaign.  I can't tell you how many free downloads/free streams appear in my inbox each day.  They come from labels, publicists, through websites like RCRD LBL, newsletters and from the artists themselves.
And sometimes it's more than just a track or two.  Some artists are willing to give away entire albums just to grab your attention.
Michael sent me this list from Forbes (of all places) which features the ten best free albums of 2011.  Go on, help yourself.