The Biggest Rock Concert Ever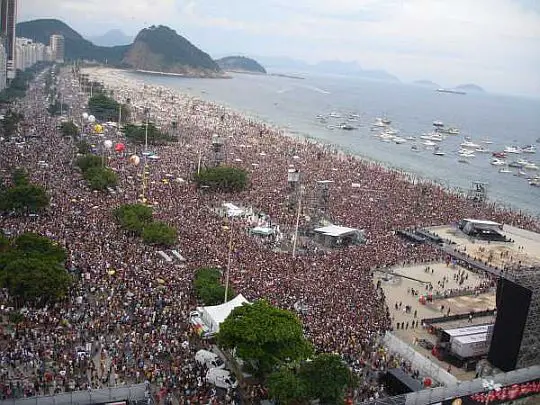 This is a great question: what was the rock concert with the greatest attendance the world has ever seen? First of all, don't even think about answering Woodstock.

With an official attendance of 400,000, it barely made the top ten. Even the Toronto SARS benefit in 2003 beats it with nearly 500,000 people. The US Festival (which was financed by Apple's Steve Wozniak) had as many as 725,000 people.

Garth Brooks played before 750,000 in Central Park. But that's tiny compared to what seems to be the all-time champion.

The honour goes to Rod Stewart who performed as part of a New Year's celebration on Copacabana Beach in Rio de Janeiro in 1994. The crowd count? An alleged 3.5 million.