The biggest-selling album in America is Michael Jackson's Thriller, right? Not anymore.
There's a certain amount of voodoo that goes into determining the biggest-selling album of all time. Since 1991, all physical album sales have been tallied by the SoundScan system where a record isn't counted as sold until its barcode is passed over a scanner at checkout. (Digital albums are counted when they're downloaded.)
Before 1991, though, sales numbers were the result of estimates, guesses, lies and various sorts of manipulations. That makes it difficult to say with any certainty how many copies any album released before 1991 have sold.
Still, the Recording Industry Association of America makes an effort. After all, big numbers are powerful marketing tools.
For decades, common wisdom was that Thriller, Michael Jackson's 1984 monster, was sold more copies than any other album released in the US, dethroning the previous champion, The Eagles: Their Greatest Hits 1971-75. Now, though, there's been a change at the top.
After a new count–the first since 2006–the RIAA says that The Eagles are once again on top with that album now being certified 38 times platinum–38,000,000 copies sold. Thriller is sitting at 33 times platinum.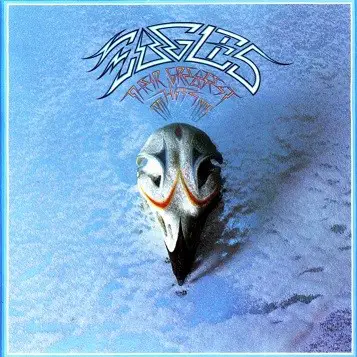 Really? That greatest hits record has been SoundScanned enough times to boost it past MJ? What about that spike in sales that came after Michael Jackson's death in 2009?
Apparently. Since 2013, the RIAA began counting YouTube plays and streams (Spotify, Apple Music, etc) in addition to physical sales. The formula says that 1,500 streams or 10 song downloads are equivalent to the sale of a single physical album. By this measure, The Eagles: Their Greatest Hits 1971-75 is bigger than Thriller. (Fun fact: Hotel California, released in 1977, is at #3 on the list, certified at 26 times platinum.)
Hang on, though. It's not clear the date of the last accounting of Thriller's sales numbers. I have a feeling that when the RIAA gets around to that, MJ will be #1 again.
And when we look at worldwide sales, Thriller is somewhere beyond 100 million, far greater than any other record.
(Via The Guardian)