The CBGB Movie: What's Right and What's Wrong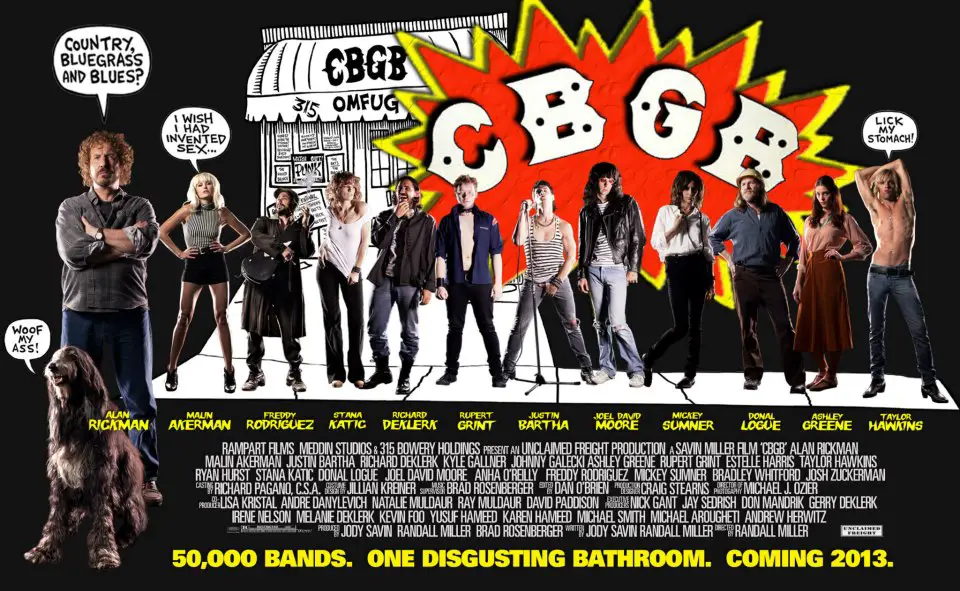 The New York Daily News has this look at the movie based on the early years at the legendary punk club.
No two people remember the past the same way.
Things get even more complicated when it's a movie doing the remembering. Take, for example, the lunatic recounting of U.S. history in Oliver Stone's "JFK." Or the more laughably unlikely scenarios that pepper Ben Affleck's "Argo."
There's a reason such rearrangements and exaggerations come to be: No savvy filmmaker wants to let the facts get in the way of a good story.
I had to keep this high in my mind when I watched the new flick about history's most pivotal punk dive, CBGB. I spent many a night at that precious Bowery dump during my high school days in the dirty old '70s (do NOT do the math). So I've got a lot invested in its memory.
Keep reading. The movie opens Friday.