The Clapping App: How Good Are You?
Years ago when I was teaching drums, a middle-aged mother of four decided to sign up for lessons. She was super-game but had less rhythm than this.
No matter hard she tried, she just couldn't grasp the concept of 1-2-3-4-1-2-3-4. Her drumming sounded like a V8 with two misfiring cylinders.  It took weeks and weeks to smooth her out. But to her credit, she was eventually able to lay down a respectable four-on-the-floor beat.
While some people are just rhythmically challenged, that doesn't mean they can't be taught. The easiest form of rhythm-making is clapping. This brings me to Steve Reich's Clapping Music. It's a free iOS app that gamefies rhythm by having players perform Clapping Music, a 1972 piece of some renown in avant garde circles.  (Rhythm nerd explanation: it involves two people clapping their hands to a simple rhythm for 12 quavers. After each pass, one player moves the pattern one quaver ahead until twelve passes later everything syncs up again. The more accurate your clapping, the higher your score. It's way tougher than it sounds.)
Here are some screen shots from the clapping app.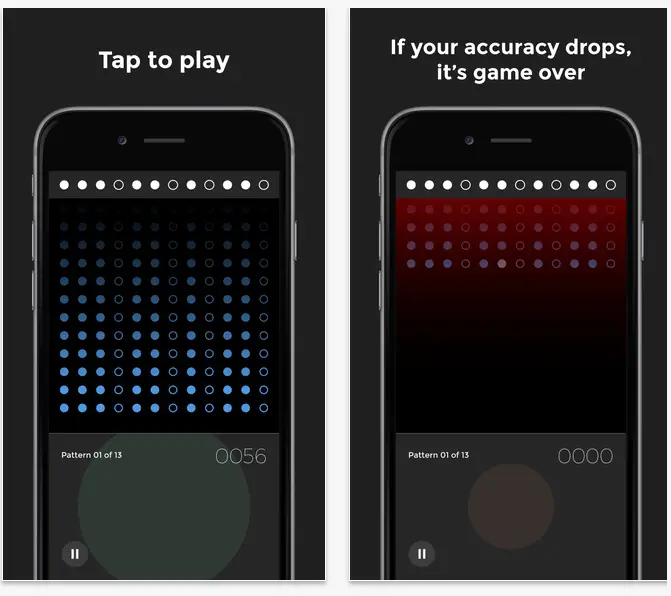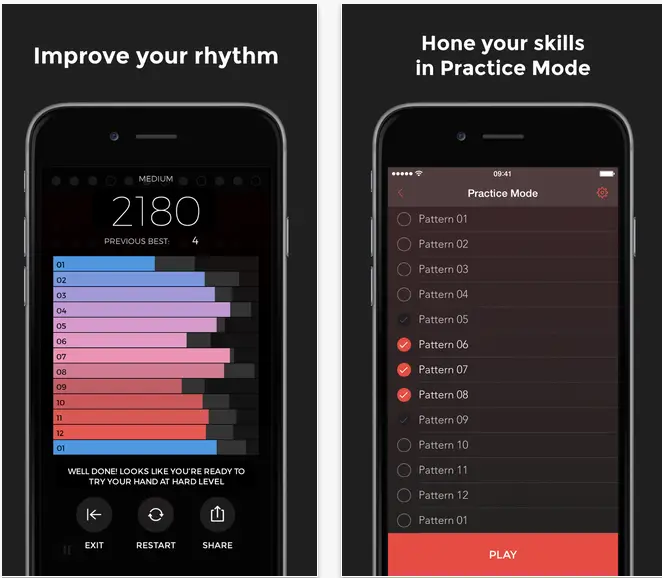 Sounds like fun, actually. Just be aware that you won't want to do this in public too much less someone clap their hands forcefully on either side of your head.  Read more about the game at The Guardian.