The Coming Positive Effect of Streaming Services on Music Culture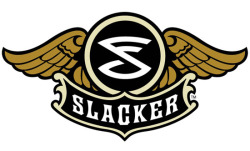 From Evolver.fm:
In the olden days (i.e. 20 years ago), recording artists had to convince you to fall for their music once — just long enough to buy a CD. Since the inception of pop music as a physical format, this need to impress the music buyer for a short length of time gave record labels a big incentive to look for one-hit-wonders capable of moving product quickly. (It also meant I used to walk home with lots of terrible music I never listened to again.)
Granted, labels often put considerable effort into grooming those artists for a full career, because it's easier to sell music when fans already like the people making it. But each time music was released, the purchases only had to happen once.
The rise of the iPod and iTunes made it harder for labels to pack long-playing albums with subpar "filler" tracks. It also made it easier for music fans to fall for a hit single for the low price of 99 cents, arguably exacerbating the tendency of artists to impress a fan for only long enough for them to click "buy."
That landscape is changing.
The full article can be found here.