The Commercial Orgy That Is Coachella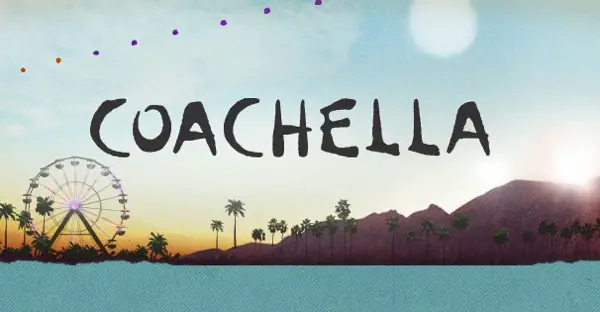 You can't blame marketers for wanting to take advantage of a huge group of 18-34 consumers held captive in the desert. Still, though, you have to feel a little sad about how Coachella has become one big commercial featuring everyone from H&M to Burberry.
From BizBash:
Continuing to defy all recession-related odds, the Coachella Valley Music and Arts Festival returns to the desert this year with a two-weekend takeover of the Southern California desert; tickets for the first, buzzier weekend sold out almost immediately. That's the weekend most brands pick, naturally, to set up their pool parties and events. And like the festival itself, this year's event landscape continues to evolve.
A couple of major newcomers this year include H&M and ShopBazaar.
For the fourth consecutive year, H&M is an official sponsor of the festival, but it's expanding its presence beyond the polo fields for the first time to the 40-acre Merv Griffin Estate, where more than 300 guests are expected for performances by Santigold, DJ Pesce, and others on Saturday. Decor will include Moroccan-inspired touches like pillows and rugs set against white poolside cabanas. Rafts will fill the pool, and paddle boats the pond. Meanwhile, on dry land, activities will include ping-pong and bocce ball.
Related:
How celebrities experience Coachella. (Hint: It's not the same as regular folk.)
Watch the show from the comfort of your couch, near a clean flush toilet that you trust.
Wow, is Coachella ever British this year.