The Composer Who Was Also a Disease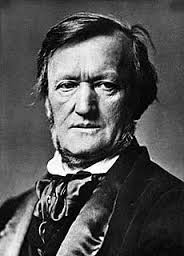 Great story about Richard Wagner, the classical composer. This is from The Guardian:
Reports may seem far-fetched that a German production of Richard Wagner's Tannhäuser, feted as a highlight of the 200th-anniversary celebrations of his birth this month, have taken such a heavy psychological toll on members of the Düsseldorf audience that some have needed medical attention.
But in his day, the German composer was held responsible for a lot more than fainting and heart palpitations: his works were viewed as a threat not only to the health of musicians and listeners but also to any society that was trying to uphold order.
"No musician's music was seen as such a potentially dangerous stimulant as Wagner's," says James Kennaway, a historian specialising in music and medicine. "While the Nazis famously saw him as a model of musical health, at no time before or since the 1800s has one figure so dominated the debate on music as a pathogen as Wagner."
Continue reading. Thanks to John for the link.