The Corporate Gig: $$$ for Musicians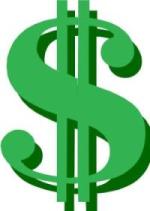 With CD sales continuing to tank for all concerned, artists are continually looking for ways to earn money. That may mean touring more, licensing songs for commercial use or–and this can be tricky–playing a corporate gig.
There are many companies willing to shell out much shekels to have a high-profile act entertain at a function for clients and/or employees.
Examples: When RIM was flush with cash, they staged a private show at the Air Canada Centre in Toronto featuring Van Halen and the Tragically Hip.
Sting: A master of private gigs, ranging from dictators to tech giant Oracle.
Bob Dylan: Yep. Him, too.
Other performers playing private corporate shows include Tom Petty, Christina Aguilera, Elton John, John Mayer, Dave Matthews, Modest Mouse (Microsoft hired them), Third Eye Blind (they need the money), Aerosmith, Black Eyed Peas and–wait for it–Metallica.
While some critics and fans may brand these forays into the corporate world as selling out, to the bands it's just another gig. And if someone dangled a million bucks in front of you for a short set, wouldn't you do it?
Hell, I would. Although I'd probably draw the line at dictators.