The Cranberries just released a new single. With Dolores O'Riordan, too.
It was one year ago today–January 15, 2018–that news came of Dolores O'Riordan's death in a London hotel room. It was death by misadventure: a combination of prescription drugs and Champagne caused her to pass out while in the bathtub. She slipped below the surface of the water and drowned.
Today, January 15, 2019, the remaining Cranberries released a single called "All Over Now" from an album that had been in the works when Dolores died. What we hear are her demo vocals, which the band declared to be so good that they form the basis of one final album. You can listen to the new single here.
This is from Dolores' mother, Eileen: "I can't think of a more fitting way to commemorate the first anniversary of Dolores' passing and to celebrate her life than to announce to the world the release of her final album with the band."
The remaining Cranberries gave this interview about the record.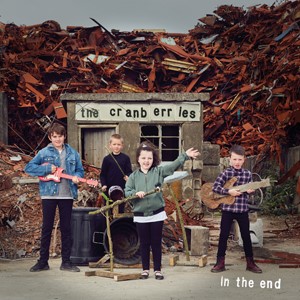 The new album, called In the End, will be out April 26. Here's the tracklisting.
1. All Over Now
2. Lost
3. Wake Me When It's Over
4. A Place I Know
5. Catch Me If You Can
6. Got It
7. Illusion
8. Crazy Heart
9. Summer Song
10. The Pressure
11. In The End