The Dashboard Crisis Deepens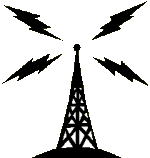 It's happening just like I said it would.  Check out today's post from radio consultant Mark Ramsey.
Panic is in the streets following two events this week:
First, a Mark Kassof study which revealed the unsurprising news that 83% of a sample of radio general managers and executives view Internet access in cars as "a threat" to "traditional radio," (whatever that means).
A threat? What about an opportunity, Mr. Broadcaster?! Your experiences can be delivered by digital means, too, after all. And if they're worthy, magnetic digital experiences, there's nothing but blue sky ahead. So let's stop the communal whine and get busy!
And I mean that with all due respect.
Second, a tidbit from Radio Ink's Convergence Conference which reported the prediction of a panel of auto industry experts that AM/FM radios would disappear from cars in our lifetimes.
If you're in the radio biz (or if you just love radio), continue reading.