The Day Dave Grohl Quit Nirvana
After Nevermind broke big and Kurt Cobain got deeper into drugs (and when Courtney Love was on the scene), being in Nirvana wasn't a lot of fun.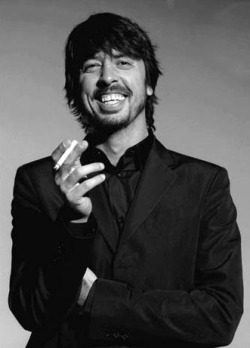 There was a lot of internal tension, including between Kurt and the new guy, drummer Dave Grohl. The story goes that the band was on a flight to between Seattle and Los Angeles sometime in 1993 when Dave overheard Kurt tell someone that he thought Dave was a crappy drummer.
On the ground, Dave brought this up to bass player Krist Novoselic who kind of confirmed that Kurt preferred another drummer's style.
That's when he Dave called the tour manager and said "I want out." Dave was eventually talked into staying, but in less than a year, Kurt would be dead.