The Day the Clash Was Arrested for Terrorism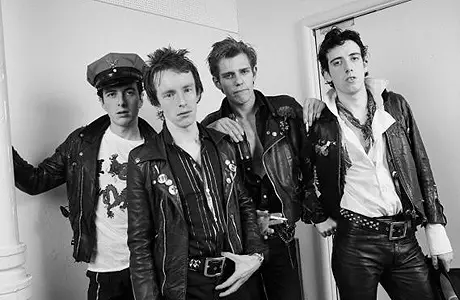 The middle and late 70s was a tense time with Britain with the IRA bombing campaign in full effect.
Unfortunately, on March 30, 1978, Paul Simonen and Topper Headon of the Clash along with three associates were sitting on the roof of their rehearsal space building with an air rifle. They started shooting down pigeons—prized racing pigeons, they later discovered and were chased by a the owner with a big pipe wrench.
At the same time, the British Transport Police (who were right across the railway tracks) thought they were shooting real guns at trains.
Armed police, secret service and a helicopter all showed up to arrest them. Charges of terrorism were bandied about but because the cops didn't perform the proper ballistic tests, those were dismissed.
Instead, they were fined £30 each, £30 in legal costs and order to pay £700 to the pigeons' owner.