The English Beat in Ottawa: Review and Photos
[Ottawa correspondent Ross MacDonald was on hand for the slightly delayed English Beat show. -AC]
It was a throwback Thursday in Ottawa, or should that be a two-tone Thursday? Following on the heels of a bad ice storm, the arrival of The English Beat in the nation's capital was a very welcome relief. The dance party started as soon as The Beat hit the stage, and was non-stop for the next 90+ minutes.
And how is it not possible to start swaying and bouncing when the fast drum beats and sax sounds get started? Dave Wakeling was playing his familiar Vox and custom Jaydee teardrop guitars, and when he started singing everyone did a double-take: What year is it? Have we gone back to the two-tone ska wave of the 80s?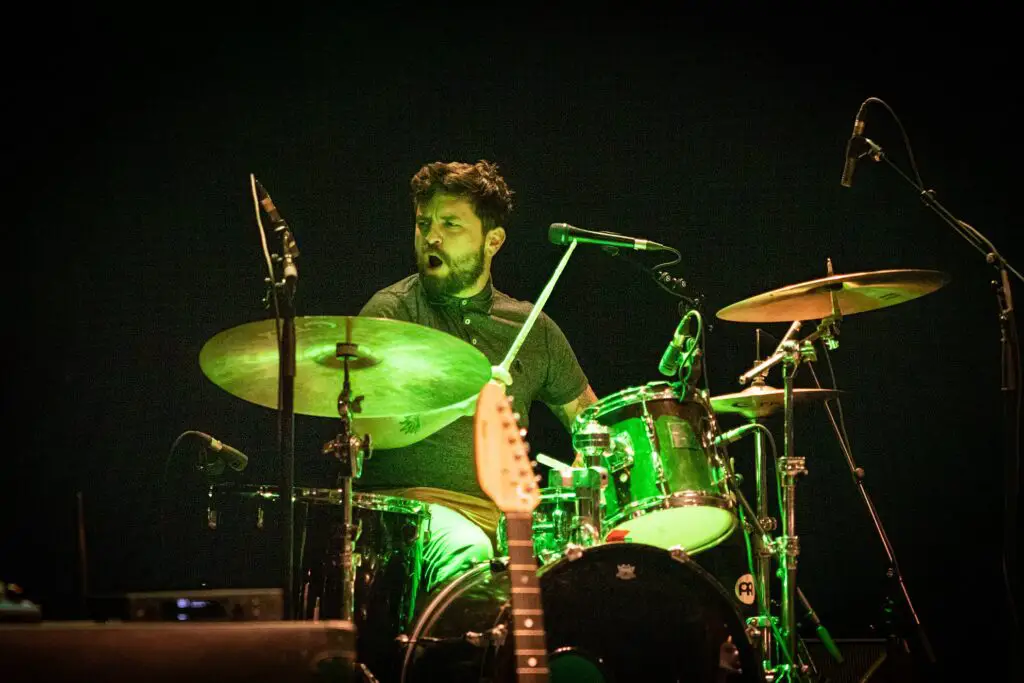 Just after a hard-hitting version of 'Tenderness', toaster Antonee First Class proclaimed "you are going to lose 20 pounds tonight!" And he wasn't wrong, everyone was bopping!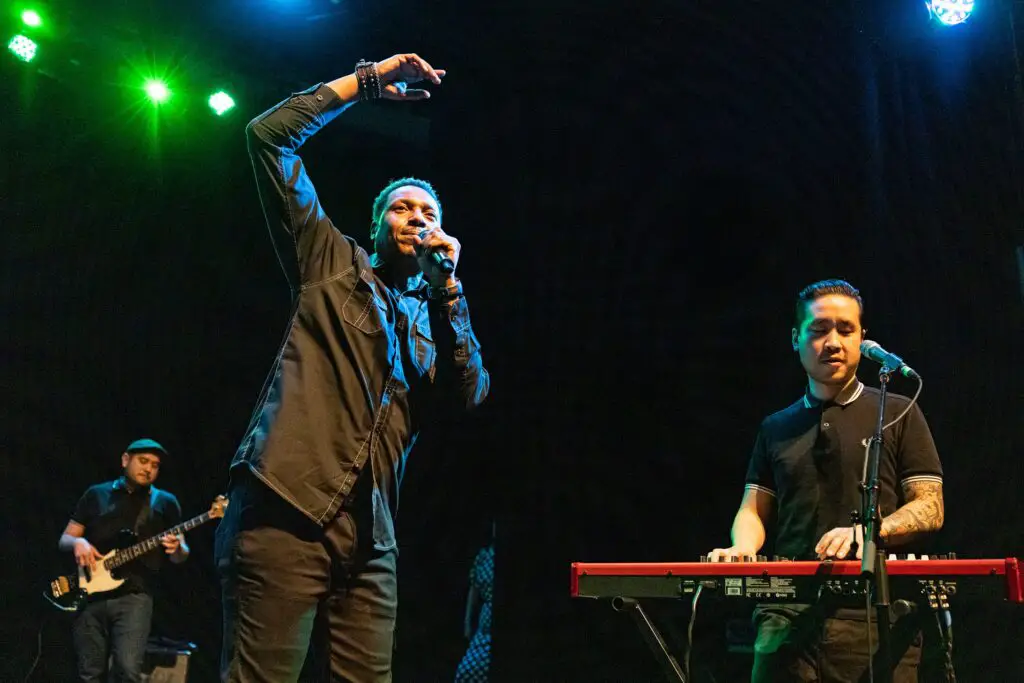 Things slowed down a little with the reggae beat of 'Whine & Grine' / 'Stand Down Margaret'. After the song Dave said that song was written during a dark time in Britain of high unemployment, general strikes, racial unrest, and the threat of nuclear war. He then added cynically "good thing it's all better now eh?"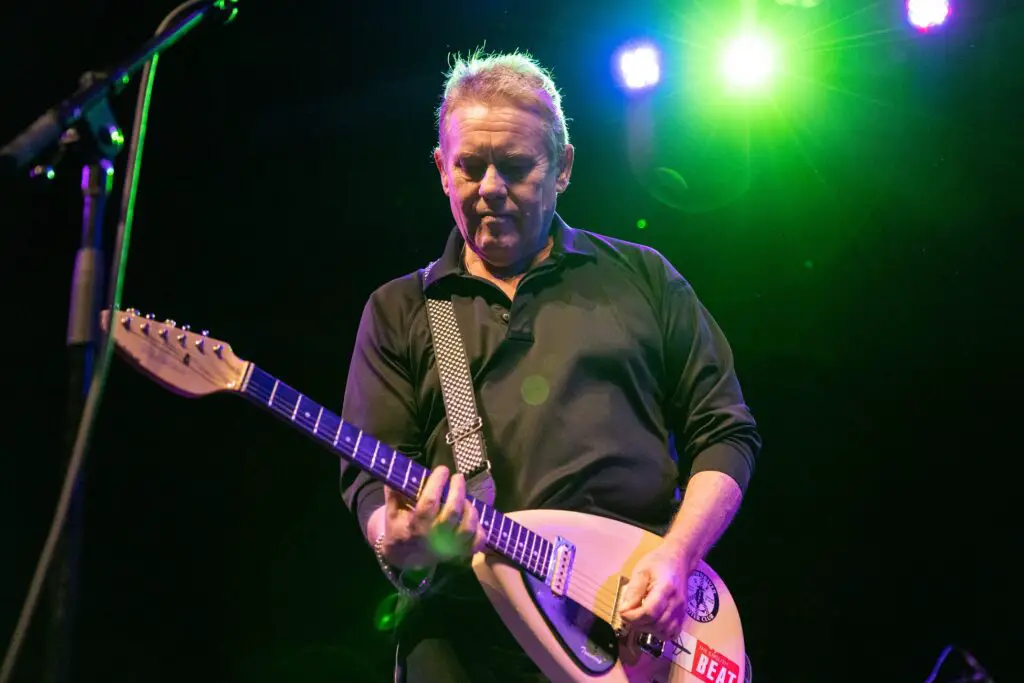 Everything went back into high gear with 'Best Friend', but then Dave led the band in their beautiful reggae version of Andy Williams' hit 'Can't Get Used to Losing You'. Dave closed the song with some beautiful whistling. Then he amusingly noted "I must be the last of the 80's rockers to do my own whistling. I don't see Bono or Sting whistling anymore."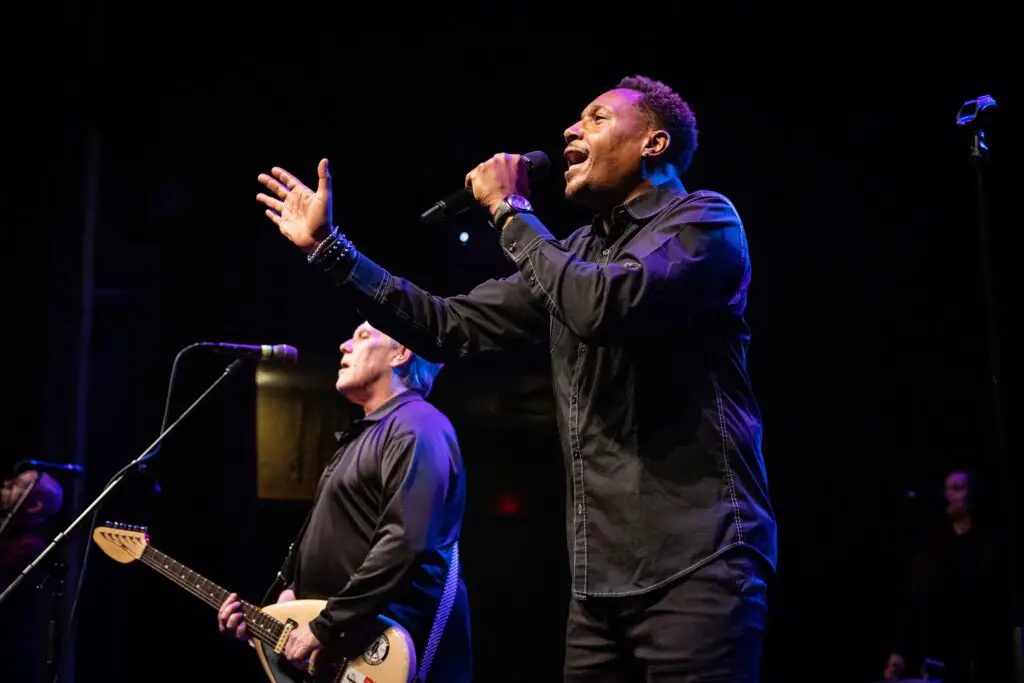 As Antonee proclaimed, on several occasions, it was a night of "peace, love, and unity". "It doesn't matter if you are white, Hispanic, Asian, or black, punk, rude boys, reggae, we are all S-K-A!"
The Beat played a good portion of their singles (as well as from Dave's band General Public). But the loudest sing-along happened with their hit 'Mirror In The Bathroom'. And when saxophonist Matt Moorish played his solo, he certainly evoked the spirit of Saxa; it was remarkable.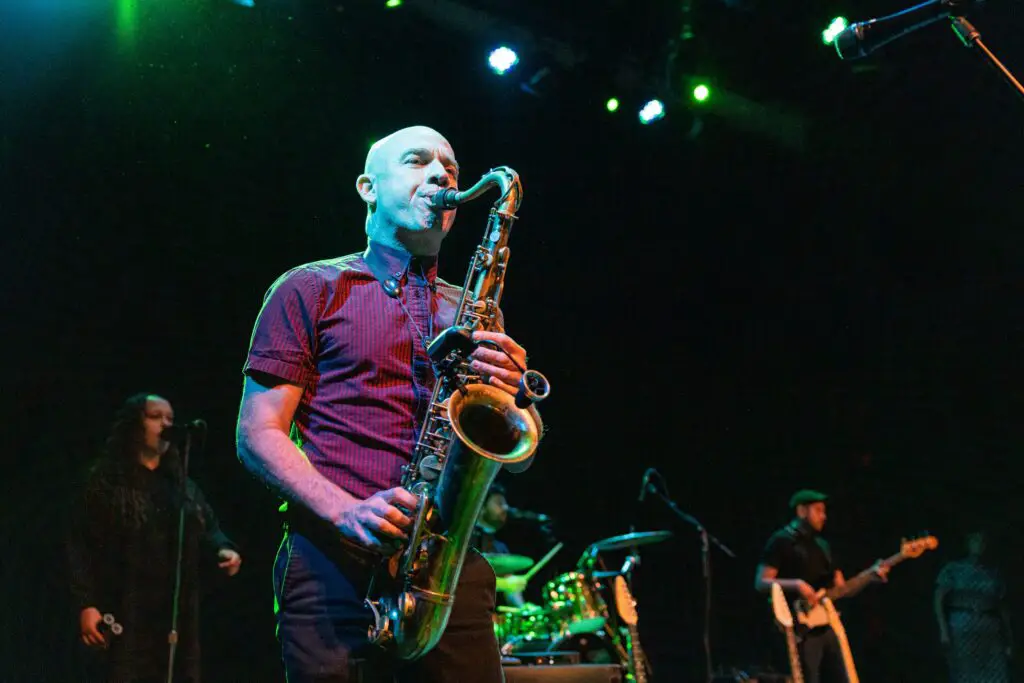 The evening closed with a very upbeat 'Jackpot' followed by Antonee's single 'Gimme Di Ska'. It was indeed a dance party in the name of peace, love, and unity. And yes, everyone lost about 20 pounds in sweat.
Dave Wakeling — lead vocals, guitar
Antonee First Class — toasting, backing vocals
Matt Morrish — sax, percussion, backing vocals
Chloe Wakeling — percussion, backing vocals
Minh Quan — keys, backing vocals
Fritz Zar — drums