The Fascinating Story of Def Jam's First Rapper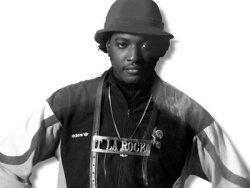 From Grantland:
In 1995, the head-trauma wing at a nursing home in Bensonhurst began acquiring the lost memories of Def Jam's first rapper. Terry Keaton, a new patient at Haym Salomon hospital, had emerged from a coma unaware that he was T La Rock. Or that T La Rock had a hit in 1984 called "It's Yours." All of this was news to Keaton, as it was to neurologists. What was known is that the history of T La Rock — and perhaps the time of his life — had been purged from Terry Keaton's mind with a blunt instrument.
The assailant was never caught, and Keaton spent much of his rehab listening to "It's Yours," recollecting lines that the rest of the hip-hop world had been quoting for the past decade. Residents at Haym Salomon — many suffering from dementia and Alzheimer's — would trundle into Keaton's room and learn that T La Rock once called himself a reason for a very nice day. (This is not hyperbole: He is really a nice guy.) Though "It's Yours" wasn't exactly targeting the Yiddish-speaking Russian-granny demographic, this Def Jam moment essentially became theirs: a new memory that required an additional memory for all that excess bass. Listening to an 808 drum machine certainly beat not recognizing your loved ones.
You have to read the rest.  Go here.