The first-ever Billboard Music Chart was released 50 years ago this summer–and something about the first #1 song needs to be addressed.
Back in the days of jukeboxes, several companies jockeyed for supremacy in tracking America's most popular songs. Billboard (which began in 1894 as a publication tracking billboard advertising) got into the game on July 27, 1940, with its first-ever chart. Tom sends this scan.
Note the song "I'll Never Smile Again" by Tommy Dorsey's orchestra, featuring a young singer named Frank Sinatra. This first-ever #1 hit on Billboard was written by Tom's mom, Ruth Lowe of Toronto. Strange that this has been forgotten by Canadians. The woman deserves special consideration from the Junos and the Canadian Walk of Fame, don't you think? After all, even the Grammys gave her an honorary award in 1981…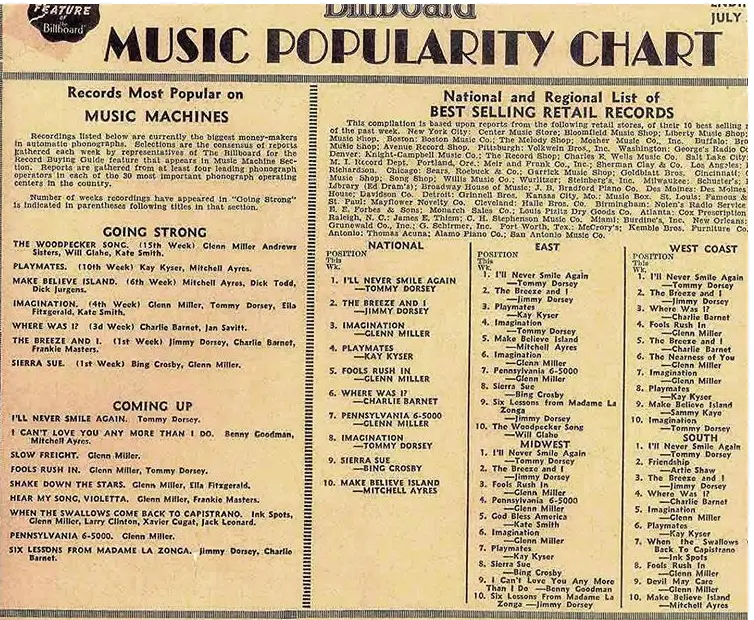 Check out the lower half of the chart, too.