I stumbled across Jim's Antique Radio Museum last night.  He offers a great story about how the car radio was invented after the girlfriends of two guys wished they could listen to romantic music while watching a sunset out in the country.
The development of a radio for the car is fascinating stuff.  This is the device that resulted.  It was big, delicate and required the dismantling of the entire dashboard and floor to install the radio and its own battery pack.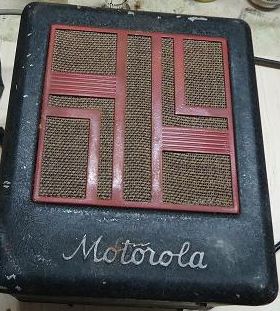 When this thing first appeared in 1930, it cost $110, equal to $3,000 today.  And remember that you could buy a whole car for $650.  
This is brilliant stuff.  More pictures here.