The Foo Fighters Stick It to the Westboro Baptist Church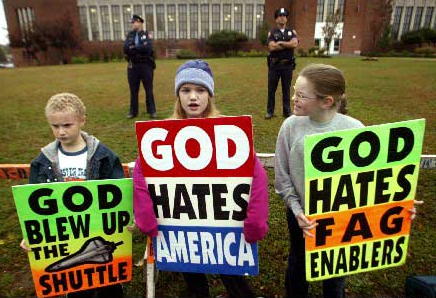 You know about these loonies, right? They're the whacko Kansas bunch who have, er, an interesting intrepretation of the Bible.  
When the Foo Fighters announced their Kansas City gig, the WBC repsonded by promising to picket the band's show because the Foo Fighters teach "fornication, adultery, idolaty and fags."  
The Foos, however, weren't about to let this go unchallenged.  And they got 'em good.